Why Exeo Energy | Oxford Solar PV Installers
Exeo Energy are committed to installing high quality solar panel systems for our customers in and around Oxfordshire.
"My experience with Exeo Energy can only be described as very positive, the quality of service in every aspect could not be faulted starting from communication, punctuality, speed of job completion, tidiness of their work environment and last but not least friendliness and politeness of their staff. I can highly recommend Exeo Energy to anyone considering an installation of solar panels."
Mrs Fox, Oxford, October 2016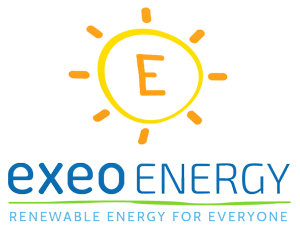 Some reasons why we think you should use us for your solar photovoltaic installation:
We install beautiful, peak performing solar panels
We never compromise on quality - we always use the best quality components in our expertly designed systems.
Great Customer Service - From initial enquiry to commissioning and through the years ahead we look after our customers.
Expert technical advice - Our MSc level technical engineers have years of experience designing and installing a wide range of solar panel systems.
Key staff have been involved in the industry for over 14 years
Experienced, caring installers – Our installers have many years' experience carrying out 100's of high quality solar panel installations. Their passion, attention to detail and precision workmanship is second to none.
And if that is not enough…
We offer a 10 year workmanship warranty that is independently backed (IWA, www.iwa.biz).
We offer warranties of up to 25 years on our panels and inverters.
We offer great offers on group or community purchase schemes - ideal if you know others that are interested.
We are a friendly, local company based in Oxford with an excellent reputation to maintain.
You may also find it of interest to take a look over our About Us page.