About Us | Solar PV Installers, Oxfordshire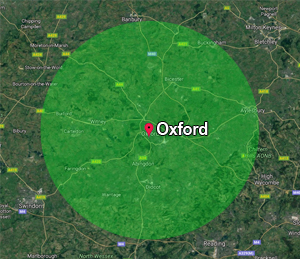 Exeo Energy Ltd is an Oxford based solar panel installer and renewable energy specialist.
We design and install our beautiful, premium quality solar panel systems for both home owners and commercial clients across Oxfordshire and neighbouring counties.
We have strong company focus on: offering excellent customer service from initial enquiry to install completion and beyond; installing only high quality, carefully selected reliable equipment; and using our in-depth technical knowledge to offer our clients the best, bespoke, solution for them.
Due to our owner and Managing Director Owen Morgan's many years of involvement in the solar photovoltaic industry we are experienced in all types of solar panel installation.

What makes us different from our competitors?
We install beautiful solar panel systems

Our emphasis on excellent customer service

No compromise on quality – We always use top quality, carefully selected components

Expert technical advice – We have MSc level technical staff

Highly experienced installers – 100's of installs carried out

Key staff have been involved in the solar panel industry since 1999

We are local to Oxford
If you are based in or around Oxford and would like to find out more about Exeo Energy Ltd or solar panels in general, please get in touch with us today.
---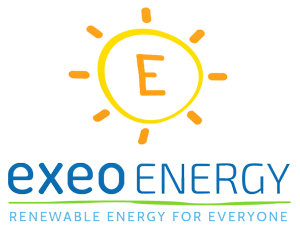 Company details

Registered Address:
1 Kings Meadow,
Osney Mead,
Oxford
OX2 0DP

Phone: 01865 565 478
Email: info@exeoenergy.co.uk
Contact form: www.exeoenergy.co.uk/get-started/

View our:
Microgeneration Certification Scheme (MCS) Profile
Renewable Energy Consumer Code Profile
Solar Trade Association Member Profile
YouGen Profile

Company number: 08824072
VAT number: 258 3150 06
Company type: Private limited Company
Company registered in England and Wales
Company incorporated on 23 December 2013
https://beta.companieshouse.gov.uk/company/08824072
Exeo Energy's profile on the Information Commissioner's Office (ICO) website.
Data Protection Register: ZA233496


Managing Director: Owen Morgan
Email address: o.morgan@exeoenergy.co.uk
Linkedin Profile: www.linkedin.com/in/0wenmorgan


---
Social and Online
Linkedin Profile: linkedin.com/company/exeo-energy-ltd
Facebook Profile: facebook.com/exeoenergy
Twitter Profile: twitter.com/ExeoEnergy